Our meetings are fun!  Some of our past meeting program topics include:
Arlington Ladies
Wild Life Animal Sanctuary
Presentation of the DAR Medal of Honor
WWII Holocaust Survivor
President Abraham Lincoln stopped by
Most of the significant work of the NSDAR is done at the grassroots level through individual chapters and members of the Colorado Chapter, NSDAR, are delighted to join the other chapters in Colorado, the state DAR, and National Society in service to our communities. Each chapter has its own programs and initiatives based on the DAR's mission and guidance from the state and national leadership. Our committees are the base of our chapter's involvement in our communities; giving our members opportunities to serve DAR objectives that are most valuable to each person.
Our chapter helped to facilitate a National DAR Grant for a Boggsville, Colorado, historic location.
The Fort Restaurant was granted National DAR Historic Location Designation.
The Colorado Chapter supports new citizens by welcoming them at Naturalization Ceremonies throughout the year.
We awarded scholarships through our University of Denver Endowment fund.
We have a very active book club
During the height of the pandemic, we had a team of ladies who delivered food to three veterans facilities in the West Denver area. Partnering with McDonalds, our team was able to bring breakfast and lunch to Golden VA Clinic, Fort Logan Cemetery, and Valor Point VA facility.
Our registrar held genealogy workshops via zoom to help members and prospective members with ideas to break through brick walls.
We supported conservation outreach through environmental education and activities for children of deploying military.
Chapter volunteers attend the monthly naturalization ceremony where they welcome new citizens.
During the pandemic, ladies joined together on Zoom for some light hearted visits and virtual bingo games.
Looking Ahead
Our Literacy Promotion Committee is hosting a book drive from September through November 2022. Books will be donated to Winona Elementary School, Loveland, Colorado.
Our chapter is actively participating in the Patriot Project Challenge. The challenge asked states to increase the number of active patriot project records volunteers by at least 25 percent.
We are actively working toward celebrating America 250!  which is intended to celebrate our nation's 250th birthday and the Patriots who achieved American Independence.
We also have a sewing/crocheting/knitting circle that makes items suitable for donations to the veterans home and hospital.
We also support programs for the Volunteers of America Services to veterans and families and Project Patriot. We will continue our active engagement in service projects for our schools, naturalization ceremonies, Native American affairs, conservation, literacy, American history, genealogy, women's issues, scholarship, leadership, and others.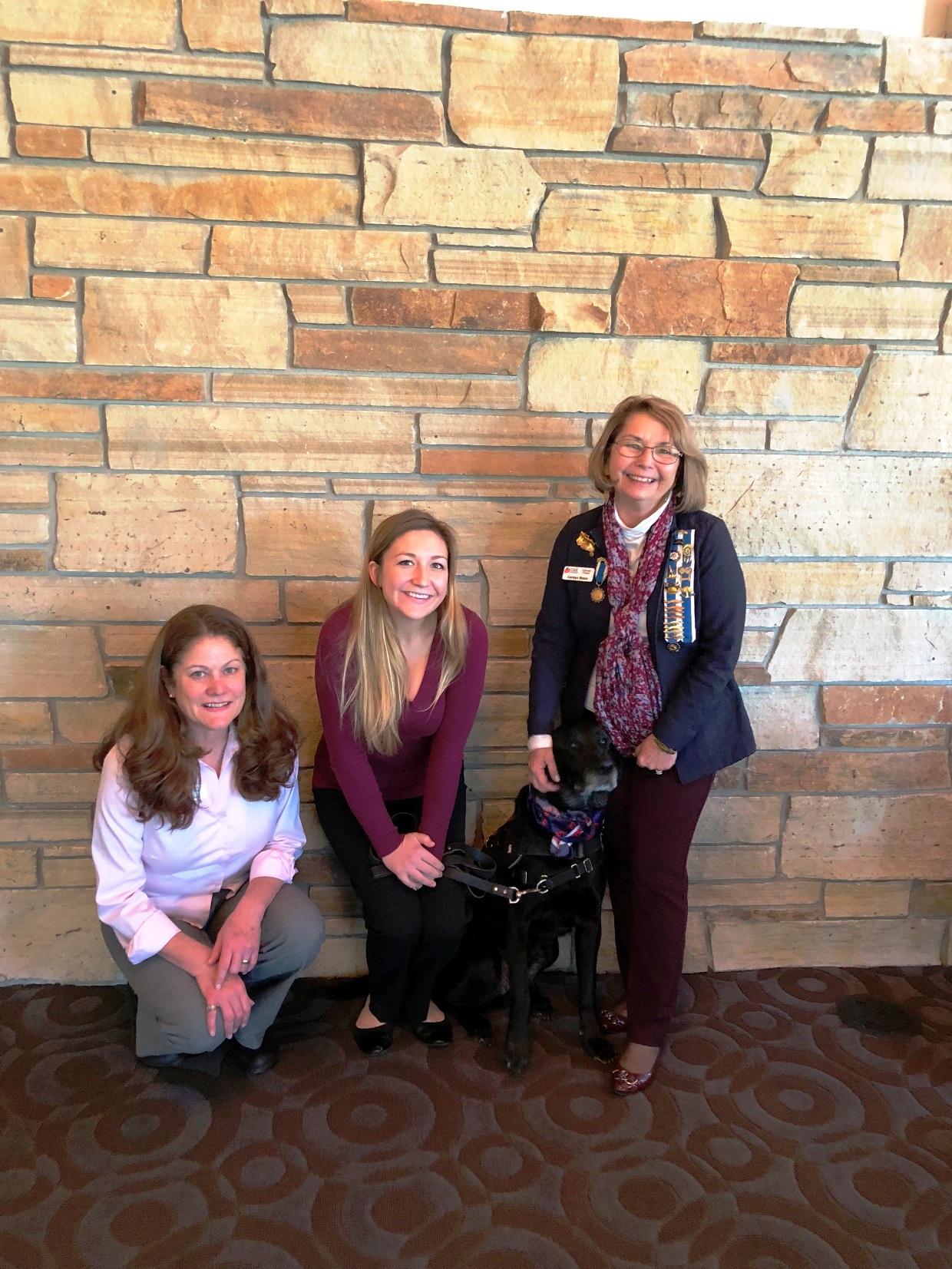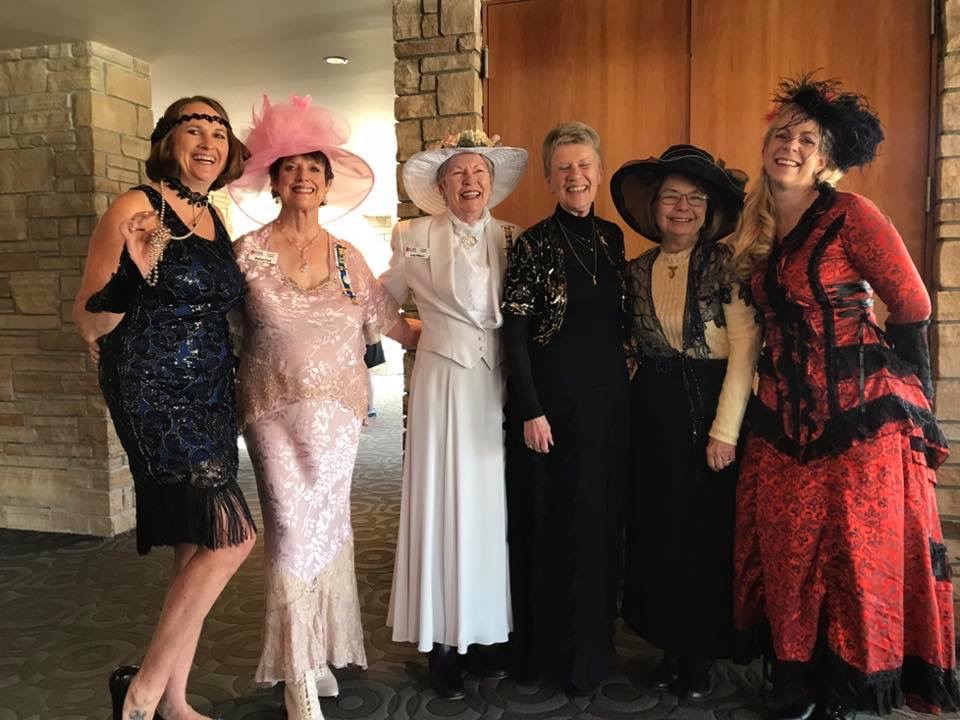 Freedom Service Dogs Melissa, Nadine, Cargo and Carolyn
Celebrating 115th Chapter Anniversary